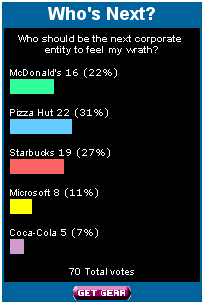 Pizza Hut it is! Being an ex-employee of Pizza Butt, I have the inside track on their nasty-ass sanitation practices. Expect an expose soon.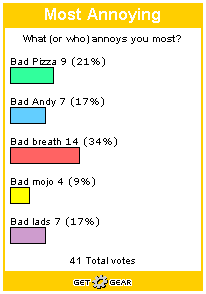 Bad breath takes the prize as the most annoying. But doesn't bad pizza cause bad breath? I'm confused...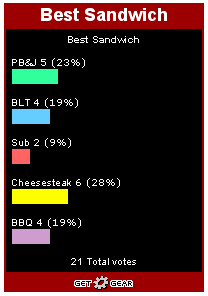 God bless the mighty Cheesesteak! Even Bad Andy likes 'em....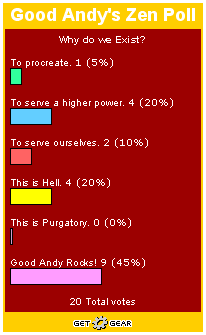 Evidently, Good Andy Rocks. I think we all knew that. °—°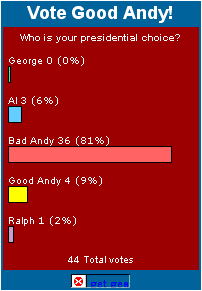 Yes, Bad Andy is popular. But what's his stance on gun control?
Apparently, toppings don't make the pie. Unless the topping is bone ridden...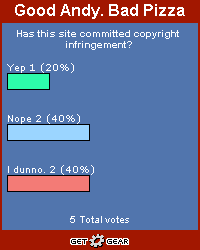 "Some parodies will constitute an infringement, some will not. But the cry of "parody!" does not magically fend off otherwise legitimate claims of trademark infringement or dilution. There are confusing parodies and non-confusing parodies. All they have in common is an attempt at humor through the use of someone else's trademark. A non-infringing parody is merely amusing, not confusing."